Thursday, May 1 2014
WOD:
A. Push Press: 3-3-3-3-3  E2:30MOM
B. "JT"
21-15-9 reps of:
HSPU
Ring Dips
Push-ups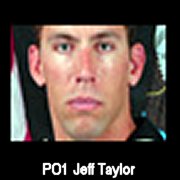 In honor of Petty Officer 1st Class Jeff Taylor, 30, of Little Creek, VA, who was killed in Afghanistan June 2005.
Reminder: We now have Open Gym Monday through FRIDAY from 1pm-3pm. Free to Gold Members, Silver and Bronze Members can attend and pay a drop in fee.